This was the first Baritone we developed here at Gus Guitars and has proved to be a highly adaptable and versatile instrument, neatly filling the sonic gap between guitar and bass. Using the G3 body shape enabled us to incorporate a 30" scale length (1 1/2" more than the G1 Baritone) which gives the instrument a huge amount of depth to its sound.

Tuned A-A in standard specification (a fifth below conventional 6-string guitar), the G3 Baritone also features a slightly wider string spacing of 12mm at the bridge and larger Hipshot Ultralite machineheads, to allow the guitar to accommodate alternative string gauges and tunings, if you want to get experimental...and after all, this is what the Baritone concept is all about!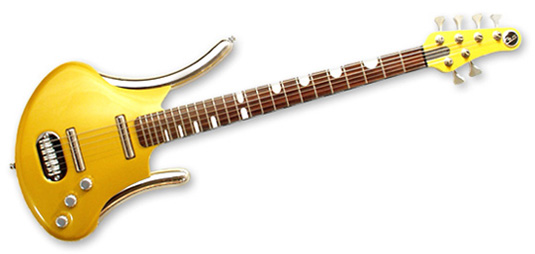 click to enlarge pictures
Product images shown may not be to standard specification and may include some custom features. Gus Guitars reserves the right to alter the specifications in line with their on-going product development.