The mainstay of our G1 range, the Hardtail is fitted with our Gus hardtail bridge and twin Gus Tube humbuckers...but don't let it's apparent simplicity fool you! We've fitted a neat little switching system that gives you six distinct sounds - three humbucker and three single coil. To help you make the most of this sonic arsenal, our slinky Cocobolo fingerboard with 22 hand polished frets will have your fingers dancing up and down all day!

In common with all the models in the Gus ranges, the hardware is designed and made in-house, bar the beautifully smooth Gotoh 510 tuners and locking Schaller strap locks. Highly original, yet straight forward and surprisingly versatile, the G1 Hardtail is a real players guitar.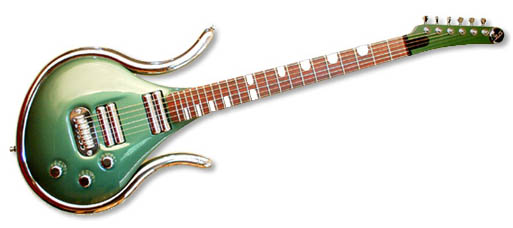 click to enlarge pictures
Product images shown may not be to standard specification and may include some custom features. Gus Guitars reserves the right to alter the specifications in line with their on-going product development.