With three and a half inches more to its scale length, and tuned down to B (a fourth below 'normal' guitar pitch), our G1 Baritone has stretched out to offer you a twangy bottom end that is seriously addictive!

Again the carbon fibre over Cedar construction tightens the low end response and helps the high end project, giving the G1 Baritone a highly authoritative tonality that, through the right amp, can really move some air!

Featuring the same "six way plus boost" switching of the Vibrato there are a wide range of tones here, though that bridge coil always beckons!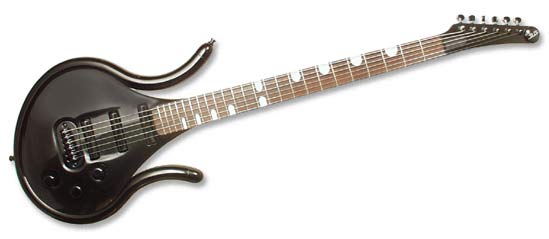 click to enlarge pictures
Product images shown may not be to standard specification and may include some custom features. Gus Guitars reserves the right to alter the specifications in line with their on-going product development.