The G1 MIDI is our flagship model featuring a full complement of Gus hardware and electrics along with 13 pin access, courtesy of its RMC Piezo pickups and Polydrive system.

This gives the guitar a huge range of available sounds and options - as well as the 6 varied magnetic tones and Piezo acoustic tonality, you also have access to the exciting world of MIDI guitar, via equipment such as Roland's GR33 Guitar Synth as well as guitar modeling gear like the VG-88.

If you're looking for a supremely versatile, refreshingly modern electric guitar that can handle cutting edge technology yet still rock-out with the best of them...it's right here!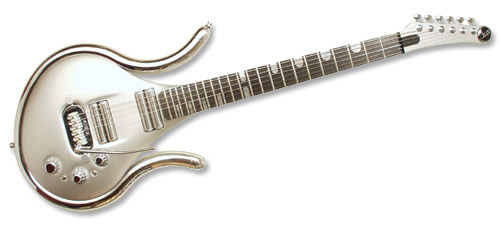 click to enlarge pictures
Product images shown may not be to standard specification and may include some custom features. Gus Guitars reserves the right to alter the specifications in line with their on-going product development.