Since its introduction in 1996, the G3 Four has made its mark in the 'lower register' world, becoming the instrument of choice for a number of professional players and receiving numerous accolades from the press. Constructed using a special carbon fibre over Cedar technique, the G3 Four is a light weight, strong and resonant instrument, designed to offer full-bodied bass tonality in a comfortable package.

A remarkably satisfying instrument to play, the G3 Four is a passive bass that can deliver a versatile range of single coil and humbucker tonalities from its Twin Gus Tube pickups and unique 4-way switching system...in fact so diverse are the sounds on offer that many people believe there must be a battery in there somewhere!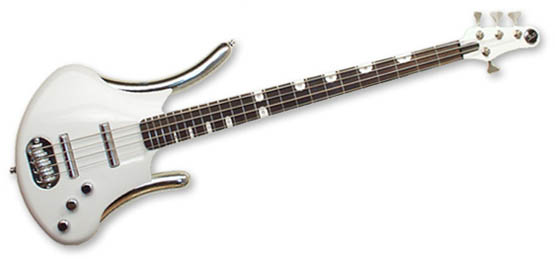 click to enlarge pictures
Product images shown may not be to standard specification and may include some custom features. Gus Guitars reserves the right to alter the specifications in line with their on-going product development.