If ultimate tonal flexibility is your sonic goal then you must pay the G3 Five Active some serious attention! Rock-solid carbon over Cedar construction gives that trade-mark Gus combination of string-to-string clarity with natural resonance and warmth...teamed up with our Gus Tube pickups, 4-way switching and Gus 3-band EQ, the G3 Five Active can punch like a heavyweight when needed, while still retaining a really musical expressiveness.

Like its passive partner, the G3 Five Active is available in either 34" or 35" extended scale length and features in-house designed and hand-made hardware, to create one of the most exclusive instruments available today...this is one bass you'll find it very hard to ignore!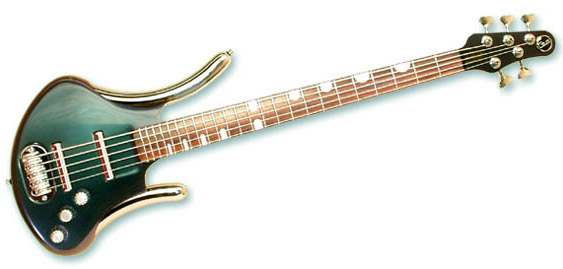 click to enlarge pictures
Product images shown may not be to standard specification and may include some custom features. Gus Guitars reserves the right to alter the specifications in line with their on-going product development.